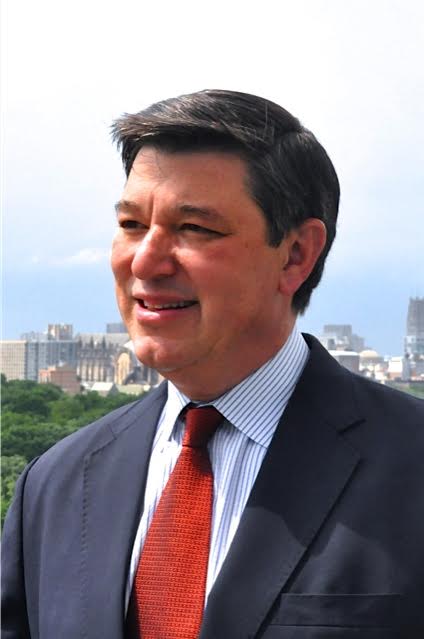 Alex Lotocki is one of the founders and pioneers of the commercial credit insurance market for international trade finance (sometimes referred to as 'structured trade').  Commercial trade finance insurers now underwrite several hundred billion $ annually in international bank-to-bank and bank-to-corporate short term letters of credit, bank acceptances, and discounted trade documents.  Once a limited resource offered only by government owned export credit agencies, Alex worked alongside and then lead a team of bankers, lawyers, and underwriters in the late 80's through the millennium who developed commercial reinsurance support, underwriting standards, bank compliance programs, and reinsurance and insurance contracts now considered trade finance insurance market standards.  In his career Alex has supported AIG, Citigroup, & JP Morgan in their executives' efforts to provide credit and sovereign risk protection to their international bankers and corporate customers who need trade finance in Latin America, Europe, Asia, the Middle East, and Africa.  Credit Eureka is pleased and honored to have Alex join our Board of Advisers.
---
Susan is the rare executive with a successful track record in pioneering new markets, executing turnarounds, and scaling to revenue in payments, retail, banking, and financial technology across a diverse range of organizations.
She is Vice-Chairman of the Board of Directors for the Center for Financial Services Innovation, the nation's authority on consumer financial health, leading the effort to build better consumer products and practices for America's underserved and underbanked. She has served on the Consumer Advisory Council of the Federal Reserve Board in Washington, DC, and the Board of Directors of Washington state's BECU, the fourth largest credit union in the United States. "American Banker" magazine recognized her as one of the 25 Most Powerful Women in Finance three years in a row (2009-2011).
Susan currently lives in San Francisco where she is Vice President, New Credit Initiatives for Lending Club. Before San Francisco could steal her back, she was in Seattle as General Manager of Amazon's global consumer credit programs—including the Amazon Rewards Visa and Amazon Store Card in the U.S. and Amazon credit programs in Canada, United Kingdom, Germany, and Japan.
Prior to engaging her 'warp drives' in online consumer financial service space, Susan built and lead businesses that achieved both national recognition and results. She was President of Financial Services for both H&R Block Inc. and for Sears Holdings Corporation. Under her leadership, H&R Block's Emerald Card received Consumer Reports #2 pre-paid card recommendation and Sears' Kmart's layaway program successfully relaunched into a $1+ billion business. She has also held key leadership roles in advising, developing and delivering payment and credit solutions for JP Morgan Chase, WaMu Card Services (Providian Financial), and Citibank.
Susan holds a B.A. from Brown University and an M.B.A. from the Harvard Business School. She is an avid golfer, wine enthusiast, and world traveller. She is also a founder of the Bruce Cass Wine Lab and Ehrlich Vineyards LLC in the San Francisco Bay area.
Credit Eureka is pleased and honored to have Susan join our Board of Advisers on trade credit insurance and other issues.
---
Tony has solved a lot of problems for companies in his career. As a senior lending executive. As a team manager. He's structured complex loans, helped service and manufacturing companies work through growth and unexpected changes in fortune, and built long lasting client relationships. He's also applied trade credit insurance on multiple financing structures in a broad range of industries during his career.
Tony got his start in regional banking specializing in asset-based lending before joining Wells Fargo in 1993. He quickly rose through the ranks, taking on more responsibility and being recognized by Wells Fargo executives. He is a two-time recipient of Wells Fargo's Golden Spoke award – its highest recognition for performance.
Tony's knowledge of business credit markets runs deep. He has led an Asset Based Lending Group with total commitments of approximately one billion. He also served as Chief Credit Officer for Wells Fargo Trade Capital's factoring business. Tony has managed offices in Boston, Montreal, and Toronto. He has a strong understanding of Canadian business practices and is a practiced hand in working the cross border credit markets. He has a track record of helping companies eliminate gaps in performance, realign corporate structure, and increase operating efficiency.
Tony is a graduate of Trinity College. He received his Masters of Business Administration from Boston University, with a concentration in commercial finance. He is a member of the Board of Advisors of the North Shore Community Development Coalition and actively involved with Habitat for Humanity. Tony is also a certified Business Counselor for SCORE's Northeast Massachusetts Chapter. Tony and his family live in Boston and cheer for the Red Sox. Credit Eureka is pleased and honored to have Tony join our Board of Advisers.
---
Jon brings companies valuable day-to-day perspective and advice of a corporate credit manager. He has set up and managed the credit departments for multinational companies in the technology hardware, software, and life science sector. He has also 'cross trained' a banker, and managed a commercial credit insurance brokerage team. Jon offers companies 19+ years of practical experience throughout the corporate credit decision making process.
Jon began his career with Wells Fargo Bank, Credit Card Division holding positions related to credit and marketing. In 1993, he joined the commercial credit department of NBD Bank (OH), and following an acquisition by Fifth Third Bank assumed the role of Commercial Credit Manager for the succeeding affiliate bank. In 1996, he joined the Amdahl Corporation as a commercial credit underwriter supporting corporate sales and commercial leasing programs, ultimately progressing to the role of North American Credit Manager. In 2000, Jon joined Saba Software as Treasury Manager with responsibility for treasury operations and the billing to cash cycle. In a structured credit underwriter for political risk and trade credit insurance programs globally. In 2004, he joined Genentech as Commercial Credit Manager and managed the implementation of a trade credit insurance program to mitigate strategic financial risk. In 2007, Jon joined Wells Fargo Insurance Services as Western Regional Team Leader responsible for the sale of trade credit and political risk insurance solutions through out the Western and Rocky Mountain states.
Jon is a graduate of Principia College. He holds a masters degree in business from Wright State University. Jon is a long time supporter of youth sports as a coach and volunteer including soccer, baseball and softball. He lives in San Jose, CA.
Credit Eureka is pleased and honored to have Jon join our Board of Advisors, working with us on issues such as trade credit insurance, export credit insurance, business credit insurance and political risk insurance!